Tickers: XCNQ:CANA, XOTC:CNNXF
Tags: None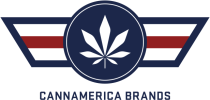 VANCOUVER - TheNewswire - March 3, 2020 - CANNAMERICA BRANDS CORP. ("CannAmerica" or the "Company") (CSE: CANA) (CNSX:CANA.CN) (OTC:CNNXF) announced today that it doesn't anticipate any interruption to its normal operations or supply chain as a result of the outbreak of COVID-19 (or more commonly known as the Coronavirus).
"CannAmerica has made a tremendous effort over the course of its 5-year history to ensure that every element of our products is not only made in the USA, but that all ingredients and materials used in our confections and packaging are sourced in the USA," said Dan Anglin, CEO and Co-Founder of CannAmerica. "Each of CannAmerica's licensees can rest assured that their ability to continue to manufacture, package and distribute our product lines will not be interrupted due to a disruption in global shipping."
"Our confection vendor has guaranteed that all ingredients for our fantastic line of gummy products are sourced in America, and our packaging vendor has informed us that all films and inks for creating our sustainable, made from recycled materials, CRP packaging is also completely sourced from American vendors ," said Anglin. "While our substrate and packaging costs are much higher than other competitors, this effort to be completely 'Made in the USA' may prove to be very valuable to our family of CannAmerica licensees, as disruptions for packaging for our competitors may create a shortage in the coming months of similar products."
The Company also announced that is has appointed Mr. Jason Pinsky to its board of directors' effective March 3, 2020. Mr. Pinsky will help fill a vacancy created by the resignations of Mr. Nitin Kaushal, Mr. Patrick Gray, and Mr. Jordan Crockett from the CannAmerica Brands Board effective February 28, 2020. Dan Anglin will assume the role of Board chair while Jason Pinsky will assume the role of audit committee chair.
"We are pleased to welcome Jason as a new independent director to CannAmerica's board and especially value the constructive discussions we have had with him concerning the future direction of the Company," said Dan Anglin, CEO and Co-Founder of CannAmerica. "He joins CannAmerica at an exciting time as we continue to drive our product strategy forward and build deeper relationships with licensees in order to fulfill our purpose of expanding the reach of our brand to consumers both domestically and internationally. The Company's goals in appointing leadership to the Board of Directors is to add long-time Cannabis industry veterans, like Mr. Pinsky to increase the value of the brand to consumers, as we focus our efforts on establishing legitimacy to the ever increasing cannabis consumer across the world. Given that both myself and Jason have been recognized by High Times Magazines as two of the '100 Most Influential People in Cannabis' we are confident that we're adding the right intellectual capital to our efforts to expand the brand and our market share."
"The Company's Board regularly evaluates its composition to ensure it includes the appropriate skills, experience and perspective necessary to drive growth for all CannAmerica shareholders, and with this director addition, we feel well positioned for the future of the space."
"We would like to thank Mr. Kaushal, Mr. Gray, and Mr. Crockett for all their guidance and contributions to CannAmerica during our first full year of operations, and we wish them all the best in their future endeavors," said Anglin.
In conjunction with the Board appointment the Company has also granted an aggregate of 250,000 incentive stock options to purchase common shares. The options are exercisable, subject to vesting provisions, over a period of five years at a price of $0.05 per share.
About Jason Pinsky
Mr. Pinsky is the former Chief Cannabis Evangelist at Eaze and the Cannabis Producer for VICELAND's Bong Appetit. Pinsky's role with the show, the first credited cannabis producer on IMDB was recognized by his peers when he was crowned King of Mainstream Marijuana by the Cannabis Business Awards at their inaugural comedy roast in 2016.
Prior to Eaze, Pinsky was a prolific cannabis connoisseur starting in 1994 when he judged the first High Times Cannabis Cup in Amsterdam. In 2014, after a decade of opioid dependency due to a spinal injury, Pinsky used cannabis to help wean himself off pain medication completely. His story and advocacy lead to his participation in the passing of New York State's Compassionate Care Act and in 2016 he helped expand the program to include chronic pain as a qualifying condition for patient access.
His technology background dates back to 1993 as a founder of Image Info, who created technology solutions for the fashion industry and Haze City, who provided consultation on digital and live music strategies. In 1999 Pinsky married his passion for music and technology as CTO of MusicVision creating technology solutions that drove new revenue streams to artists.
In 2003 he continued his career on the road as the Technology Manager for Phish and in 2006 Pinsky became a founding partner of Fette Sau, Zagat rated number one for BBQ in NYC for over a decade.
For more information, please visit www.cannamericabrands.com.
On Behalf of the Board,
Dan Anglin
CEO and Director
1(844) 484-3996
About CannAmerica Brands Corp.
CannAmerica is a U.S. marine veteran founded and operated portfolio of cannabis brands with licensing agreements in the states of Colorado, Nevada, Oklahoma, Maryland, Massachusetts and the Country of Canada. The Company aims to maximize the value of its brands by employing strong brand management teams, marketing and licensing the brands through various distribution channels, including dispensaries, wholesalers and distributors, in the United States and internationally. The Company's core strategy is to enhance and monetize the global reach of its existing brands, and to pursue additional strategic acquisitions to grow the scope and diversity of its brand portfolio. For more information, please visit www.cannamericabrands.com.
Neither the Canadian Securities Exchange nor its Regulation Services Provider (as that term is defined in the policies of the Canadian Securities Exchange) accepts responsibility for the adequacy or accuracy of this release.
Copyright (c) 2020 TheNewswire - All rights reserved.