Lookalike Non-Contact Thermometer comes from unproven, untested brands are no match for the features and quality of the genuine MOBI Non-Conact Thermometer
(PRUnderground) October 5th, 2020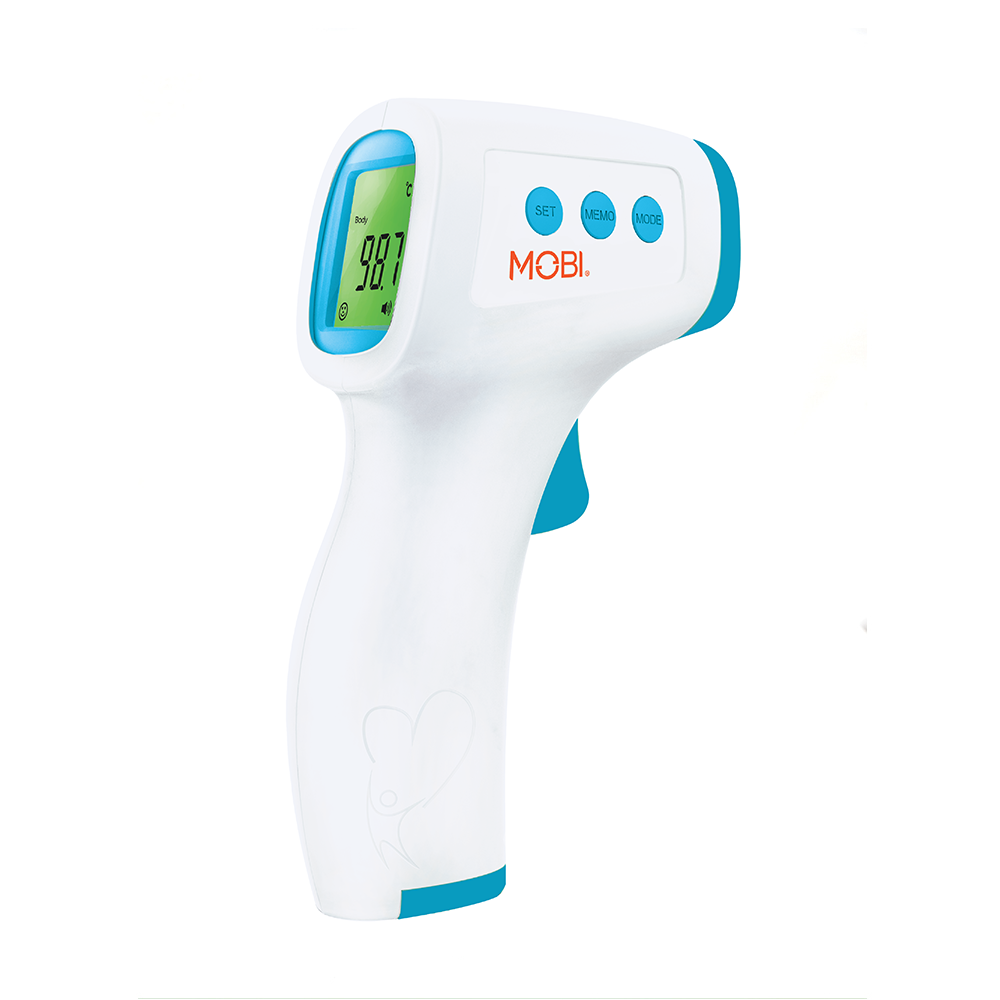 A non-contact thermometer is useless for helping detect and prevent COVID-19 and flu outbreaks if its readings can't be trusted. The MOBI Non-Contact Thermometer comes from a company that has been proving itself to American consumers for nearly two decades, and the device is built with high-quality components. With cheap-made, rushed-to-market lookalikes, there's no way to determine quality.
When consumers select the MOBI Non-Contact Thermometer, they're getting an FDA-compliant device that was submitted to the government before being sold. With other devices, that's not a certainty. FDA regulations were relaxed at the beginning of the pandemic, allowing the marketplace to be flooded with inferior devices that may not have been tested by U.S. authorities. One important quality difference: MOBI thermometers are made with high-quality sensors, not inferior Chinese parts.
The sleekly designed, easy to use MOBI Non-Contact Thermometer measures temperature at the forehead from a distance of 0.5 to 2 inches – with no probes or touching necessary – and shows readings on a large display in about 1 second. Other brands can take longer. The unit also features a useful fever-present indicator for quick assessment, memory recall of 50 readings so there's no confusion and auto-shutoff to save battery life when not in use. Choose to display results in either Fahrenheit or Celsius.
In addition to symptom monitoring at home or office, this digital health thermometer can also be used for checking food, milk, bath water and room temperature.
"Now is not the time to let your guard down against illnesses that threaten your family," said MOBI CEO David Naghi. "COVID-19 will likely be with us for many months, and so will seasonal flu, West Nile virus and many other debilitating conditions that cause fever. With a non-contact thermometer from MOBI, you can trust the results and keep a close eye on the health of your family – and everyone around you – without touching, delay or intrusion."
There's no reason to purchase an unproven brand when MOBI products are affordable and easy to obtain. The reliable MOBI Non-Contact Forehead Digital Thermometer is in stock now at Target, Walmart and Amazon. Consumers are urged to use vigilance and avoid purchasing imitations that may be made by disreputable or unproven manufacturers by always choose genuine MOBI thermometers from respected retailers.
As other companies have come and gone, MOBI has maintained its reputation for quality and its commitment to excellence in digital thermometers, baby cameras and more for nearly two decades. MOBI remains committed to offering American consumers useful, carefully-designed products. It's easier to stay safe and well when you stay with MOBI.
About MOBI Technologies
MOBI is a provider of home health technology products including but not limited to: thermometers, cameras, blood pressure monitors, door sensors and other consumer and enterprise solutions. Lead by founder and CEO David Naghi, who has more than 35 years' experience in the consumer electronics industry, MOBI is committed to bringing products to the marketplace that give you and your family better, smarter choices. For more information, please see www.getmobi.com
The post Avoid Rushed, Inferior Pandemic Devices By Choosing The Trusted MOBI Non-Contact Thermometer first appeared on PRUnderground.
Press Contact
Name: Lizzie Gurrola

Phone: 3239043014

Email: Contact Us

Website: https://www.getmobi.com
Original Press Release.