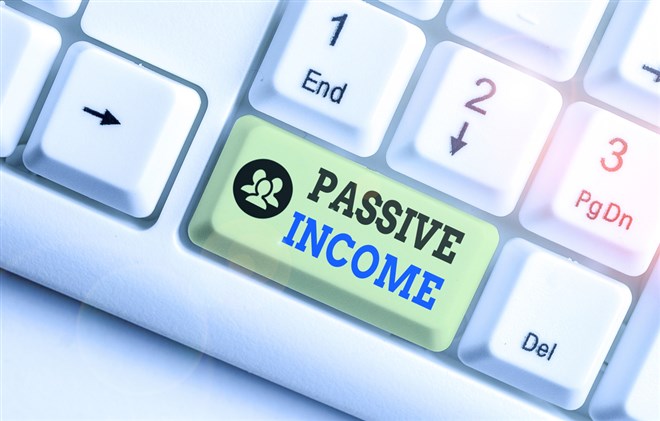 Like many investors, this year I'm ramping up how much I choose to invest each month, despite things looking more than a little scary on the stock market technicals.
The broader market and the economy are in a Fed-engineered slow decline, and the average person won't realize its impact until it's painfully obvious.
Being an unapologetic bear in the short term means I'm rotating from growth to value stocks and intend on offsetting the volatility of my portfolio partially through the guaranteed income of dividends.
Dividends are easy for some investors to overlook, as the income investing strategy is often prescribed to retirees or those who otherwise value a steady cash flow over capital appreciation in their portfolio.
But according to Fidelity National Financial Inc (NYSE: FNF), dividends have accounted for 40% of stock market returns since 1930. That figure rises to 54% during high inflation, such as today. When inflation rises, companies tend to increase their dividends too.
Most investment instruments have two goals in mind: create compounding returns and keep compounding returns yielding year over year. You obviously cannot realize a return if your portfolio loses, so part of the strategy is to hedge against downside volatility, which is where the power of diversification and dividends comes into play.
So this year, I'm parking some of my cash into admittedly boring companies with rock-solid stability, and many are considered dividend kings and aristocrats in the value investing universe. Here are some of my best picks.
3M
3M Co (NYSE: MMM) is a diversified technology company that has been around since 1902. It has a long history of providing reliable dividends to its shareholders, making it an attractive investment for income-seeking investors in a high-inflation environment. 
The company has a strong dividend track record. The company has paid a dividend yearly since 1916, making it a Dividend Aristocrat. It has also increased its dividend payouts every year since 1959, making it a Dividend King. It has an annual dividend of $5.96 and a dividend yield of 4.60% at the time of writing.
3M produces a wide range of products that are used in a variety of industries. This means that its portfolio of products is diversified, so it's less likely to be affected by the downturn in any sector. This diversification also makes it easier to recoup losses in one sector with gains in another.
The brand's financial position is also worth noting, with a market capitalization of over $70 billion and a very low debt-to-equity ratio. This makes it a great choice for investors looking for a safe, stable, and profitable stock in a recessionary environment.
J&J
Johnson & Johnson (NYSE: JNJ) is one of the world's largest and most respected healthcare companies, offering products in a wide range of categories, including over-the-counter and prescription drugs, medical devices, consumer products, and animal health. 
One of the main reasons why Johnson & Johnson is a good dividend investment is its long history of dividend payments. The company has paid a dividend for the last 57 consecutive years and has increased its dividend every year since 1978.
J&J has an annual $4.52 and a dividend yield of 2.61%. 
J&J is strong in a recession due to its diversified portfolio of businesses, global presence, and commitment to innovation. Its diverse portfolio of businesses spans consumer health, medical devices, pharmaceuticals, and more, allowing it to remain resilient. Additionally, its global presence allows it to tap into different markets and create new opportunities.
Chevron
Chevron Corporation (NYSE: CVX) is a strong pick because of its relatively high dividend yield, long track record of dividend growth, and strong financial health. Chevron has a dividend yield of 3.20%, which is higher than the average dividend yield of the S&P 500.
Furthermore, Chevron has increased its dividend payments for 33 consecutive years, a testament to the company's strong financial health. 
The outlook for Chevron this year also looks positive. The oil price is set to peak at around $110/bbl due to supply constraints from Russia and China's reopening. 
People are also less inclined to cut down on vital transportation if things head south, meaning it has an inbuilt hedge against recessionary forces.