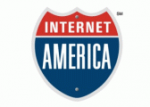 HOUSTON, TX -- (Marketwired) -- 11/01/13 -- Internet America, Inc. (OTCBB: GEEK), a Houston-based provider of Internet access services, announced today that on October 28, 2013, it obtained a $2.0 million acquisition credit facility (the "Acquisition Facility") from Frost Bank. The Acquisition Facility will be available to the Company to fund as much as 55% to 65% of the costs of its future acquisitions of domestic wireless internet service provider companies.
Billy Ladin, CEO of Internet America, commented, "We are excited to add Frost Bank to our group of partners as we pursue a more aggressive growth strategy. This loan facility and our growing usable cash on hand should allow us to make more acquisitions. We have been working on our operations, systems and procedures since the beginning of 2010 and that has led to continuing improvements in both EBITDA and GAAP profitability along with a stronger balance sheet and cash position. We feel that we are in a good position to increase our growth rate internally and through more aggressive acquisitions." Ladin added, "In that regard, today we closed the acquisition of the internet business of UpperSpace Corporation that serves wireless internet customers in the northeast section of Oklahoma and fits well with our existing markets north of UpperSpace in southwest Missouri."
About Internet America
Internet America is a leading Internet service provider and a member of WIPSA primarily serving the Texas market and Joplin, Missouri market. Based in Houston, Internet America offers businesses and individuals a full range of Internet services, including wireless Internet access, dedicated high-speed access, dial-up access, DSL and web hosting. Internet America focuses on the speed and quality of its Internet services and its commitment to providing excellent customer care. Additional information on Internet America is available on the Company's web site at www.internetamerica.com.
Forward Looking Statements
Certain of the statements contained in this press release, including the comments of our CEO regarding our ability to successfully execute our acquisition program and reap the anticipated benefits therefrom are forward-looking statements (rather than historical facts) that are subject to risks and uncertainties that could cause actual results to differ materially from those described in the forward-looking statements. Readers should carefully review the detailed risk factors included in our annual, quarterly and current reports filed with the Securities and Exchange Commission for a list of some of the risks and uncertainties inherent in our business and in any investment in the Company. The forward-looking statements contained herein speak only as of the date hereof and we disclaim any obligation to update such forward-looking statements.
Contact

Billy Ladin
Internet America, Inc.
713-968-2500
Email Contact