After 14 years in business BOSS announces its Freedom Service that removes the need to pay out for unnecessary extras like annual leave and sick leave.
Lindfield, Australia (PRUnderground) June 28th, 2018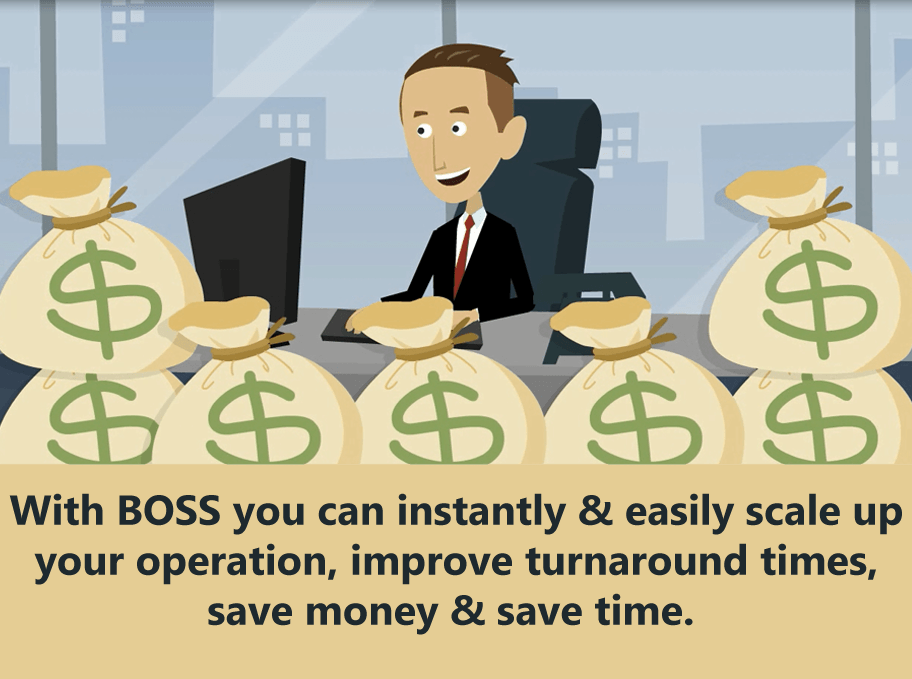 Some businesses like the idea of having an in-house bookkeeper because it makes them feel safe knowing their needs can be met at the drop of a hat. But what about when that bookkeeper wants annual leave or needs to take off time for being ill. The many types of leave an employee requires can cause major financial setbacks for a business's budget. This along with the high costs of recruitment and training can lead to unnecessary write-offs. BOSS now offers a way forward with their remote bookkeeping freedom service designed to offer businesses to have their bookkeeping tasks performed by a bookkeeper dedicated to their company whenever they need without the fear of budget overruns, making it easier to keep track of where money is going out.
The freedom service only requires a commitment of a minimum of fifty hours of work per month. And if more hours are needed each month they are charged out at the same rate. No catches, no setup fees, no other hidden costs. Bookkeepers are trained to know your specific procedures and the same bookkeeper is assigned to your work every month so they can get to know clients well.  All jobs are completed and returned within a week and more standard tasks like payroll can be handed back within a 24-hour time period so businesses are reassured when they need tasks performed quickly, they will be done. BOSS have also incorporated a fixed fee charge out rate to ensure clients are aware of exactly how much each job is going to cost before starting work. Freedom just got even better.
The Remote Bookkeeping Freedom Service provides: Solid solutions to budget overruns with fixed fees rather than hourly rates, fast turnaround times, bookkeepers that work to your procedures, full-time staff, if required, without annual leave or sick leave costs and all bookkeeper training covered by BOSS
Available to talk about a free trial, Lee Court, Client Relationship and Marketing Manager for BOSS says of the freedom service "By offering our clients a fifty hour per month bookkeeper service, businesses know where their money is going and can save on the extra costs involved in hiring someone such as high annual leave costs, sick leave and public holidays. When combining the remote bookkeeping benefits with paying for jobs on a fixed fee basis, rather than on an hourly basis, we've found the response to this offer has been overwhelmingly optimistic amongst businesses."
BOSS is an Australia-based accounting outsourcing provider that offers fixed fee services carried out by fully qualified virtual accountants and bookkeepers to supplement accounting staff. Streamlining operations for accounting firms and business owners, every BOSS accountant is fully-trained in Australian accounting standards, Self-Managed Super Funds, tax procedures and law.
All accounting outsource specialists work in BOSS' overseas offices and never at offsite locations.
About BOSS, BACK OFFICE SHARED SERVICES PTY LTD
BOSS (Back Office Shared Services Pty Ltd) was founded in 2004 to provide skilled accountants and bookkeepers on a full-time, part-time and casual basis to commercial enterprises, accounting and financial services firms in Australia.
BOSS India is a subsidiary of BOSS Australia and runs just like an ultra-modern paperless Australian public practice because the Director and Accountancy Practice Principal, Peter Vickers, has been operating his own successful Australian public practice for over twenty years.
Press Contact
Name: Lee Court

Phone: 1800 889 232

Email: enquiries@boz.com.au

Website: http://boz.com.au/
Original Press Release.