NEW AGE™ Launches New Gummy Vitamins to Help Make Supplements Easier
(PRUnderground) September 10th, 2020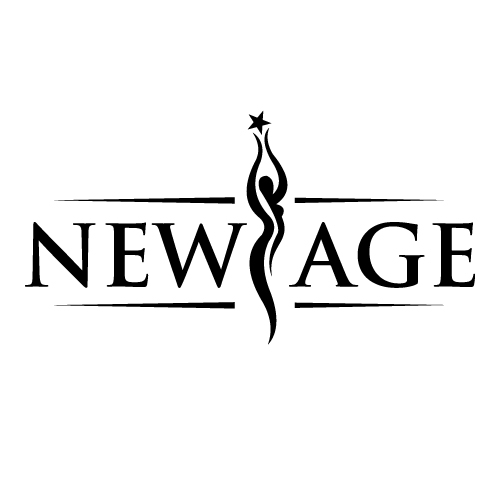 NEW AGE, an all-natural supplement brand, is on a mission to change the way people take care of their bodies and health. By offering affordable, 100 percent natural supplements; the team at NEW AGE works tirelessly to support your healthy lifestyle through delicious, effortless, vegan-friendly gummies. Recently, they have released an entire line of supplements, traditionally taken as capsules, including: Apple Cider Vinegar Gummies, Vitamin C Gummies, Immune Support Gummies, Turmeric Ginger Gummies and Vitamin D3 Gummies.
With stress at an all-time high amidst a global health crisis, it has become apparent, now more than ever, that we need to be extremely mindful of our own self-care. It is important to ensure that how we care for our bodies, minds and overall well-being is not only good for us, but is the best solution for us. We believe that by putting health first, we can overcome many of life's obstacles. With NEW AGE, you can put your health first, without the daily struggle, by introducing tasty gummy vitamins to your routine.
Made from a strong passion for a cruelty-free, non-GMO, and third-party tested supplements solution, NEW AGE is dedicated to creating and delivering the highest quality, natural dietary supplements. They make it their personal goal to provide you with exceptional products to support your healthy lifestyle. When you shop with NEW AGE, you can feel comfortable in knowing that they don't cut corners when it comes to your health.
One of their most popular products, the Apple Cider Vinegar Gummies, has tremendous benefits when it comes to body cleansing and overall health. It is especially effective for weight management, diet control, digestion aid, skin clearing and more! The Vitamin C Gummies are also extremely effective at boosting immunity by packing double the daily value of powerful antioxidants into just one serving of gummies. Best of all, the ingredients are all real, natural ingredients that provide real, natural results!
If you want to live a healthy, natural life, try NEW AGE! They have a 100 percent satisfaction guarantee and they offer free shipping on all orders. If you don't like it, they will happily refund your money, no return necessary. This type of service ensures that your purchase is personal and meaningful to them and you know that you are getting the best quality product at an amazing price. You deserve to be healthy and stay healthy! If you want to start your health journey with NEW AGE, you can learn more about their supplement line on their website at https://www.newagenatural.com/
HEALTHY. NATURAL. NEW AGE.
At NEW AGE, it is their goal to provide you with exceptional products and service to support your healthy lifestyle. When you shop with them, you can always trust that you will receive certified, non-gmo, natural ingredients made in our registered FDA facility.
It is their personal guarantee to do whatever is necessary to ensure the happiness of every customer. They invite you to become one of the many people who continue to trust NEW AGE and become part of the family!
Disclaimer: The statements made regarding this product have not been evaluated by the Food and Drug Administration. The efficacy of these products has not been confirmed by FDA-approved research. These products are not intended to diagnose, treat, cure or prevent any disease. All information presented here is not meant as a substitute for or alternative to information from healthcare practitioners. Please consult your doctor before using any product. The news site hosting this press release is not associated with NEW AGE. It is merely publishing a press release announcement submitted by a company, without any stated or implied endorsement of the product or service.
About New Age
The post New Age Gummies — Why The Future of Vitamins is Gummies first appeared on PRUnderground.
Press Contact
Name: Jake Ipolito

Phone: 800-640-3456

Email: Contact Us

Website: https://www.newagenatural.com/
Original Press Release.