The home goods and textile experts launch a groundbreaking no glass beads weighted blanket constructed of safe and comforting TPE material.
(PRUnderground) February 15th, 2021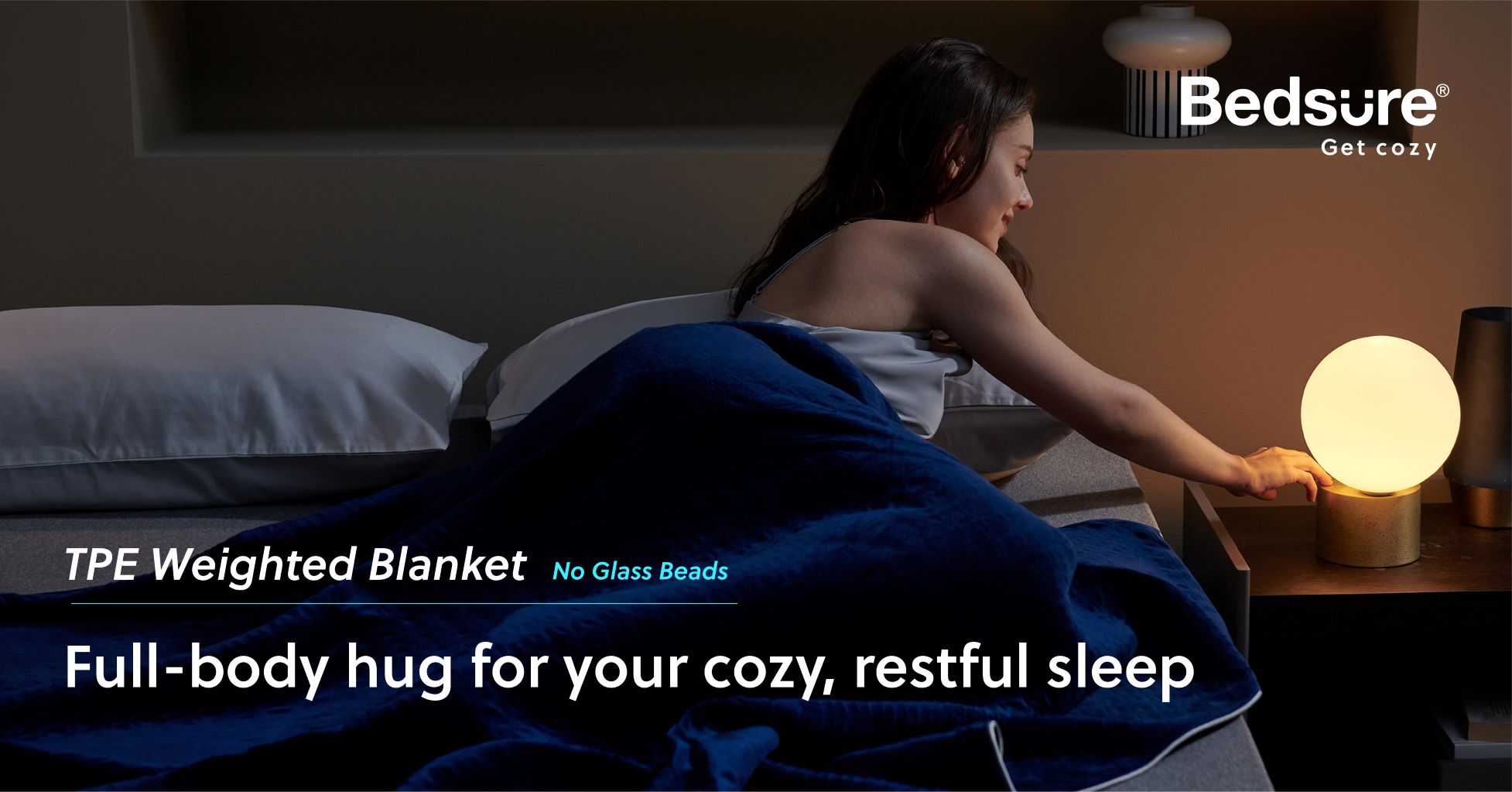 Weighted blankets have seen a major rise in popularity across the last few years, most notably because in addition to providing superior warmth, they aid in relieving anxiety, insomnia, and have even been shown to bring a sense of safety and calm to those who have autism. Weighted blankets are a great option for those who crave an extra layer of comfort and coziness while they're sleeping, and our new design picks up where most traditional weighted blankets stop in terms of innovation, safety, and comfort.
The Issue With Traditional Weighted Blankets 
Unfortunately, most current weighted blankets on the market feature an inner polyester fabric, fiber, and glass bead construction in five layers, which greatly reduces the blanket's breathability, and actually poses a potential danger if the glass beads leak. The extensive layering of most weighted blankets can often cause the blanket to be overly heavy or feel uneven if the glass beads move.
Even Weight Distribution 
Bedsure has envisioned a new kind of weighted blanket that evenly distributes weight, provides the sense of safety and comfort a weighted blanket should and is safe to use always. Bedsure's groundbreaking weighted blanket is constructed using TPE filling material, which offers even pressure and weight distribution to maintain a sense of all-over comfort. TPE, which is formally known as Thermoplastic Elastomers, are a class of safe compound materials that are used in a wide variety of products and manufacturing. The even weight distribution throughout the blanket creates an enveloping, secure sensation as if someone is hugging you and keeping you safe while you sleep.
Superior Breathability 
The use of TPE filling also replaces the traditional construction of weighted blankets, which often require five to seven layers of material in order to ensure the glass beads will stay in place. Our unique, hollow-carved TPE design provides an extra airway to improve the blanket's breathability. The TPE material itself also feels naturally cool and permeable. While weighted blankets should certainly feel weighted, they shouldn't make you feel stuffy, hot, or get to the point of sweating, and our TPE material ensures you stay comfortable, cool, and dry throughout the night. TPE material also has better drape by nature, so it wraps easily and provides warmth and weight around the body.
About Bedsure
Cozy up to snug, warm home linens from Bedsure. From the moment you wake up to the second you fall asleep, we aim to make you and your family comfortable. That's why we're always dreaming up new products to help you sleep well, wake up refreshed, and have that extra bit of comfort throughout the day. And because cost shouldn't stress you out, we bring everyday value to everything from household basics to a range of high-tech fabrics and sleep solutions. Our products suit every budget and are made for the way you live, all delivered directly to you with a smile.
The post Bedsure No Glass Beads Weighted Blanket Using Innovative TPE Material first appeared on PRUnderground.
Press Contact
Name: Mina Luo

Phone: +86 18817350907

Email: Contact Us
Original Press Release.