(PRUnderground) July 6th, 2021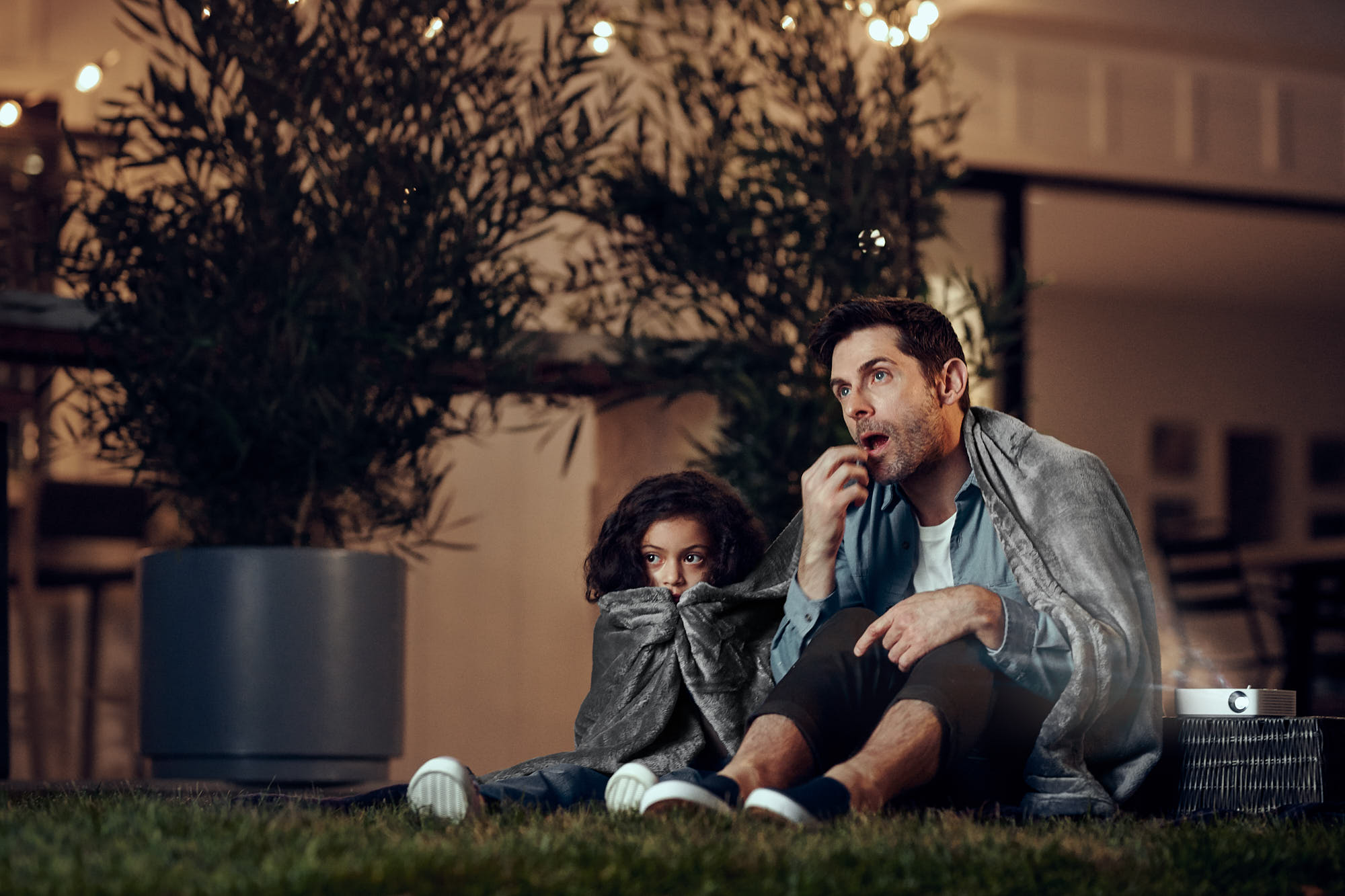 In 2020, because of global pandemic-induced theatre closure, there was a 72% decrease in the global box office market, yet a 31% increase in the global digital/mobile entertainment market. With COVID-19 variants still causing risks and more people watching movies inside or in their backyard, Bedsure Home identifies ways to make this experience safe and comfortable for families and their friends.
Progress is being made on rolling out COVID-19 vaccines so that people can once again enjoy socialize with family and friends without having to worry about getting sick. In the US, between March and May 2021, there was a spike in the number of people getting vaccinated and some states, like New York (53.9% fully vaccinated as of June 29th), have a majority of people who have been vaccinated. Other states do not yet have a majority of people vaccinated. Despite the risks, there are ways to avoid and reduce the risks and still enjoy the summer.
In order to prevent more people from getting the virus, the Center for Disease Control recommends that people "avoid large events and gatherings, when possible." This means avoiding and reducing going to large events like concerts and social activities like movie theatres. One way to avoid large groups of people is to stay at home and watch a movie. Even before COVID-19, 54% of people in the US preferred to stay at home and watch a movie compared with 13% in a movie theatre.
For social events at home, like watching a movie with family and friends, there are precautions that people can take to avoid and reduce risks and still enjoy spending time together. Precautions include shaking hands instead of hugging friends, washing hands with soap after shaking hands or preparing food, disinfecting door handles as well as spreading seats out around the backyard so as to create physical distance, allow for movie viewing and chatting.
Having millions of customers who enjoy family time and socializing, Bedsure Home have a variety of sought-after home products to make watching a movie comfortable and cozy, including summer blankets. One benefit of these blankets is that they are all machine washable. Some of the faster drying blankets include the 100% microfiber Flannel Fleece Blanket and the 30% acrylic and 70% polyster Chenille Blanket. The Bamboo and Cotton Waffle Weave and lightweight Flannel Fleece Blankets are soft and comfortable. They are also available in a variety of sizes including Throw, Twin, Queen and King size. This makes them suitable for wrapping around children or for a couple during an outdoor movie.
For times when the weather is hot — even at night, the Bedsure Cooling Blanket can provide a cool material to keep people covered. This blanket features innovative cooling technology and a reversible design, which allows for cooling on one side and a slightly warmer, skin-friendly feeling on the other side.
About Bedsure Home
Bedsure Home has over 50 Amazon bestselling home products in 8 countries, including the US and the UK. We have been featured and mentioned in reputable publications like Country Living, Forbes, USA Today, Glamour, CNN, Bustle and Huffpost UK. While we've grown into a global company with diverse products to meet different customer needs, our focus on comfortable home products and everyday value stays the same.
The post Bedsure Home announces Ways to Stay Safe and Enjoy Summer Movies at Home first appeared on PRUnderground.
Press Contact
Name: Daniel Menges

Phone: +86 155 20777 242

Email: Contact Us

Website: https://bedsurehome.com/
Original Press Release.